Since I've started going to the Bodytone Studio the difference has been amazing. I can't believe how much I've toned-up. I feel energised and ready to take on the world!
Nicola Worrell — Cleethorpes

More Testimonials »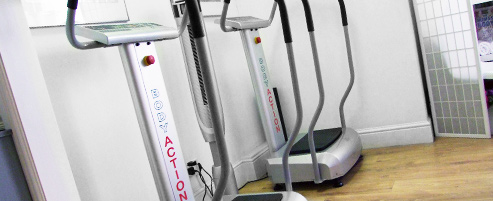 The beauty about our toning equipment is they appeal to anyone from ages 18-80 of both sexes, giving people the opportunity to make a difference to their lives.
We are the very first studio in Grimsby and the surrounding area to be fully equipped with the new advanced vibrating plates and toning tables. See below for more information on our choice of toning tables, power plates and our "Zap-Fat" Narl 517 Ultrasound Lipo machine.