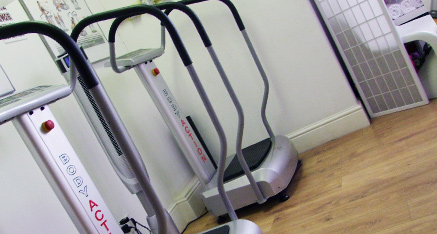 Power Plates
A complete body workout in ONLY 10 minutes! Benefits include:
Reduce excess body fat
Improved body shape
Increased muscle strength
Increased bone density
Reduce lower back pain
Improves flexibility
Reduce cellulite
Aid toxin removal
Increase circulation
Increase collagen
Increase digestive system
Look and feel good with a low impact and non-strenuous workout
that you can fit into your busy lifestyle!!!

No need for gym gear, come as you are!!!

Work your body smart, not hard!!!
Vibrating plates are particularly beneficial for people with
Multiple Sclerosis, as-well-as stroke victims
Individuals with Multiple Sclerosis are often unable to train normally because the brain is no longer capable of controlling the muscles properly. However, muscles are activated in an entirely different way while using vibration training because it causes a stretch reflex without conscious effort. These reflexes are possible because the actual disease affects the nervous system rather than the muscle tissue.
Vibration training will not cure individuals with these conditions, but will allow them to activate the muscles, thus greatly enhancing ones quality of life. Practical experience has shown that these patients get stronger and less dependent on others, and experience less pain. This is because the vibrations stimulates new neuromuscular pathways, which means there will be more nerve endings to fire more muscles fibers. This allows them to feel better and have more energy to cope with their everyday activities.